Curriculum
Below are flow charts of the Standard and Alternate routes through the curriculum. For additional information about our courses and programs, select an item from the left hand menu.
Standard Route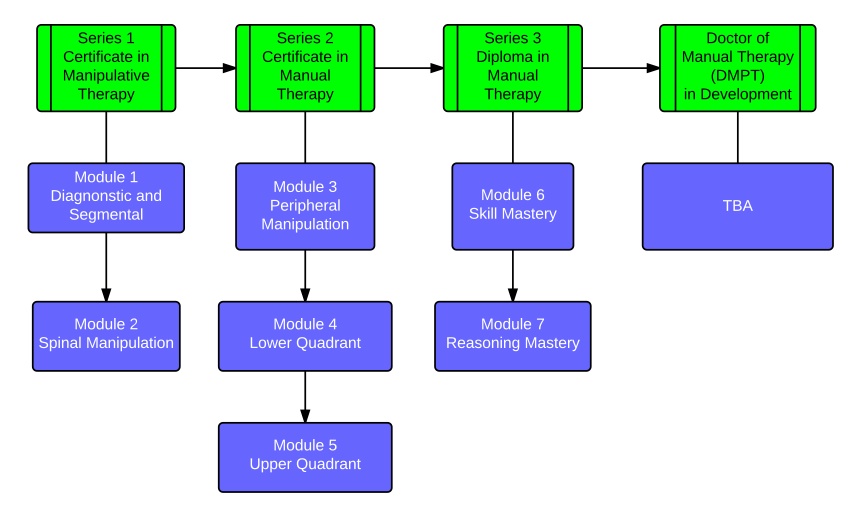 Click image for larger version
Alternative Route for Experienced Therapists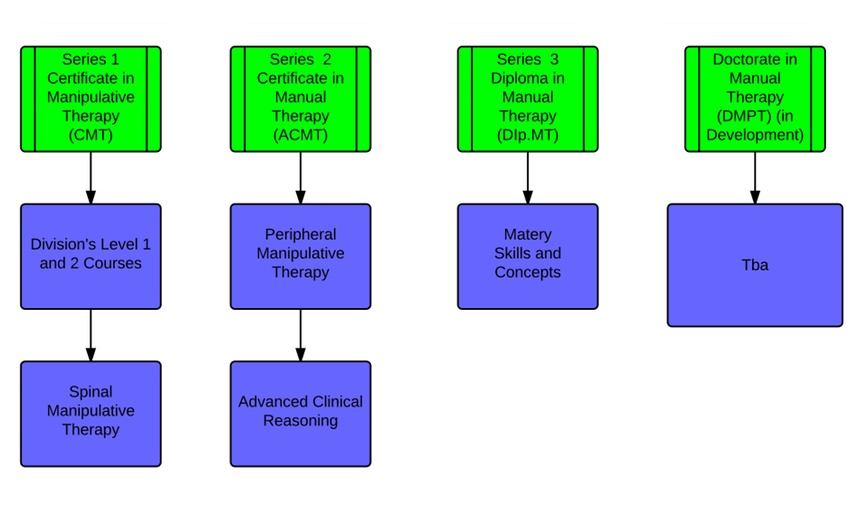 Click image for larger version
Featured Courses
Spinal Manipulation Workshop
This course is for those therapists who have completed Series 1 or are registered as a manipulative therapist in Alberta or any other province who are having problems with one or more assessment or manipulative techniques and would like some help perfecting them. This one-day course will be entirely about your problems and will not simply re-hash theory or re-teach techniques that nobody needs to review.
August 26th, 2017 - 8am-4pm
Airdrie, AB
Cost: $225
For more information please contact Jim Meadows FCAMPT at jim@swodeam.com
Register
---
Series 1 - Sep 2017
Dates:
Sep 8-10, 22-24, Sep 29-Oct 1, Nov 3-4
Location: Millard Health Centre, Edmonton
For more information please contact Jim Meadows FCAMPT at jim@swodeam.com
---
Series 2 - Sep 2017
Dates:
Sep 15-17, Oct 27-29, Nov 17-19
Location: Edmonton, Airdrie
For more information please contact Jim Meadows FCAMPT at jim@swodeam.com
---
View Full Schedule